COLTS NECK, NJ – Resources Real Estate celebrated the launch of its fifth office location in Colts Neck, NJ, allowing it to better service western Monmouth County and beyond. The office opening celebration on October 27th was well attended with over 100 guests, staff, agents and local dignitaries.  A ribbon cutting ceremony was hosted by JP Bartolomeo, mayor of Colts Neck, who was accompanied by members of the Colts Neck Business Association including, President Dino Nicoletta, Vice President Lauren Papaleo, Vice President Jim Schatzel, Recording Secretary Liz Dritsas, Advisor to the board Leanne Lucarelli and Past President Sue Fitzpatrick, along with company owners, Robert Diakon and Thomas McCormack. 
The award-winning independent brokerage, now in its 22nd year of operation, excels at customer service and market knowledge with a professionally-trained sales team using technology and innovative marketing strategies to best achieve their clients' goals in both residential and commercial real estate transactions.
"We are excited to expand our capacity to serve new clients and provide new opportunities for sales professionals, as well," said Thomas McCormack, Senior Partner and Broker. "While the trend in our industry is massive consolidation by corporate franchisors and big box brokerages, we remain fiercely independent allowing us to adapt more readily to market trends and the needs of our clientele."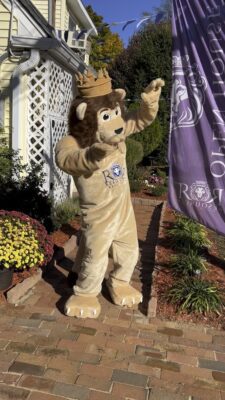 Although independent and locally-owned, the company takes full advantage of its network affiliations, most notably, Leading Real Estate Companies of the World® (LeadingRE), a global invitation-only real estate community that represents 1.3 million global transactions annually and $586 billion sales in 2021. 
The company also was recently awarded affiliate status in Luxury Portfolio International®, the luxury marketing division of LeadingRE. This distinction further solidifies the company's position to represent the needs of the luxury market, having been a member of Who's Who in Luxury Real Estate® for over 15 years.
"Our partnership with LeadingRE, Luxury Portfolio International, Who's Who in Luxury Real Estate, and luxuryrealestate.com has proven to be a very powerful combination," said McCormack, "as it provides high-level marketing, as well as relocation and referral opportunities for our clients both locally and globally. We are confident this will be a welcome point of difference for our new clients in Colts Neck and the communities of western Monmouth who seek a higher level of professional representation." 
The new Colts Neck real estate office location is located on Route 34 across from Delicious Orchards and next to the ever-popular French Market.
 "Our new location is a great benefit to our clients," said JoAnn Davenport, broker sales manager for the new location. "The Route 34 corridor has thousands of people passing daily — we're in the heart of one of Monmouth County's most vibrant communities and can service both commercial and residential customers. We're confident this location will be a great source of new business for us." Davenport also manages the company's commercial division and is a long-time Colts Neck resident. 
The event also raised awareness for Be The Match ®, a non-profit operated by the National Marrow Donor Program ®  (NMDP), which has managed the most diverse marrow registry in the world saving lives through marrow and blood stem cell transplants. This effort is in memory of the late Leon Longczak, who had been an agent with the company until his passing in 2020 and in partnership with the Carolynn Ozar Diakon Foundation, the brokerage's philanthropic organization. Find out more at https://my.bethematch.org/4Leon. 
Prospective clients and sales professionals interested in learning more may contact McCormack directly at 732-212-0440 or visit resourcesrealestate.com
About Resources Real Estate
Resources Real Estate is Monmouth County NJ's premier independent brokerage, serving both residential and commercial clients with an exceptional standard of professionalism and service, state-of-the-art technology, and in-depth market knowledge. With over 100 sales associates and support staff, Resources Real Estate services Monmouth, Ocean, and Middlesex Counties and maintains strong referral relationships with brokers throughout the U.S. and internationally. Resources Real Estate has offices in Rumson, Atlantic Highlands, Colts Neck, Manasquan, and Shrewsbury, NJ. Resources Real Estate has been recognized by Who's Who in Luxury Real Estate, Inc. 5000, and NJBiz 250, is a member of Leading Real Estate Companies of the World, The Board of Regents of Luxury Real Estate and Luxury Portfolio International, is a past member of the Forbes Real Estate Council, and has been named a Top Workplace by NJ.com multiple times. The company is proudly affiliated with Resources Title Agency, Resources Referral and it's philanthropic partner, the Carolynn Ozar Diakon Foundation.To learn more about Resources Real Estate services and career opportunities, visit www.resourcesrealestate.com
For more information, contact:
Jane Robinson, jane(at)resourcesrealestate(dotted)com or (732) 212-0440, Resources Real Estate, 457 Broad Street, Shrewsbury, NJ 07702